Join best friends Pip and Freddy, delivery birds for the Tiny Ones Transport Service (T.O.T.S.), as they take cute and cuddly baby animals to their forever families, including a big batch of bouncing baby bunnies, a baby panda who's almost TOO adorable, a trip to the ocean with one whale of a baby, and much more!
Plus, with 6 music videos and so many baby animals that are too cute to count, these hilarious adventures really deliver!
MY REVIEW
There's a new show on Disney Junior and my five year old was super excited to see our delivery guy bring the DVD of the show T.O.T.S! A show filled with adventure, Pip and Freddy are on a mission to deliver cute and cuddly baby animals for families to enjoy and boy do they go just about to lots of places to help deliver these little cuddly fur babies to their new home.
This was such a cute show that my five year old loved. It even caught the eye of my 6 month old great nephew who I watch a couple times a week. He loves the bright colors and the catchy tunes with the 6 music videos that are included. This is such an adorable show and a show I think your little ones will love.
Out in stores on August 13th, you can enjoy T.O.T.S. at home whenever your little one wants! If you follow us on Facebook and Twitter you might have seen when we shared a craft and a recipe that you and your littles can do together while watching the show. We're sharing them both here as well, just click the buttons below to get to each one!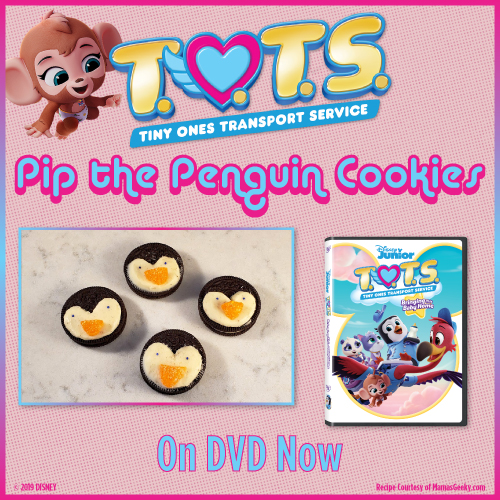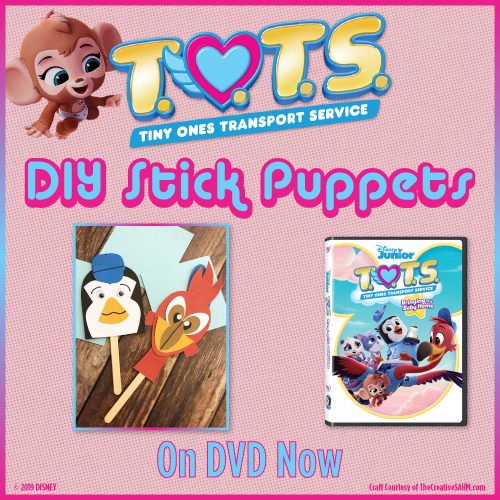 Disclosure: All opinions are my own. I received Disney Juniors T.O.T.S. at no cost for the purpose of this review. No other compensation was received.