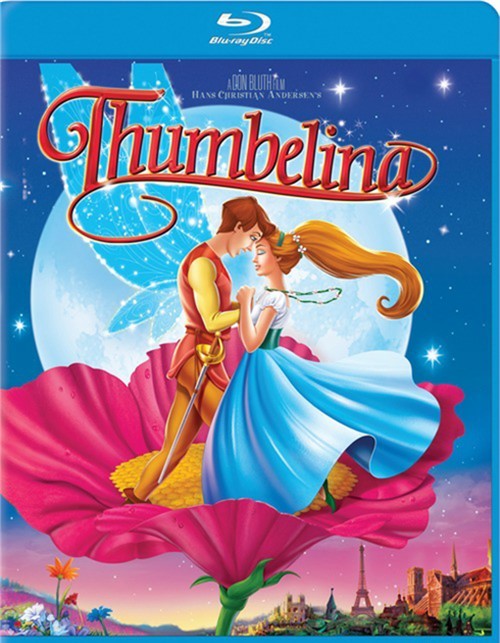 From world renowned animator Don Bluth (
Anastasia, All Dogs Go to Heaven, The Secret of NIMH
) and award-winning composer Barry Manilow comes Hans Christian Andersen's Thumbelina - a magical story that reminds us that if we follow our hearts, nothing is impossible. When Thumbelina, a tiny enchanted fairy, meets Prince Cornelius, she is sure she's found her heart's desire. But before their romance can blossom, she is kidnapped by a family of show business toads, detained by a scheming beetle and married to a befuddled mole! As Thumbelina casts its magical spell on your entire family, you will see why Family Life says, "Parents will be cheering, girls will be in heaven and boys will be rewarded with exciting derring-do!"
I had the opportunity to watch yet another great fairy tale on blu-ray, Thumbelina. I use to watch this fairy tale as a kid and always loved it, but now having it on blu-ray I found it way better. The clarity and crisp of the picture was amazing.
I tried watching the movie with my six year old son, he wasn't into it as much as I was when I was his age. "It's more of a girly fairy tale," he said, lol. Lots of music/songs in the movie too, which I enjoyed.
Thumbelina lived with her mother and always thought she was the only little person until she found her prince, Cornelius a fun full of life little fairy. This is full of fun and adventure. Thumbelina meets new friends through out the story and like every fairy tale, she finds her prince again and they live Happily Ever After. I definitely would watch this again as this story is one of my favorite fairy tales.
Disclosure:
All opinions are my own. I received Thumbelina at no cost for the purpose of this review. No other compensation was received.